Preseason ArkansasVarsity.com 7-on-7 Top 20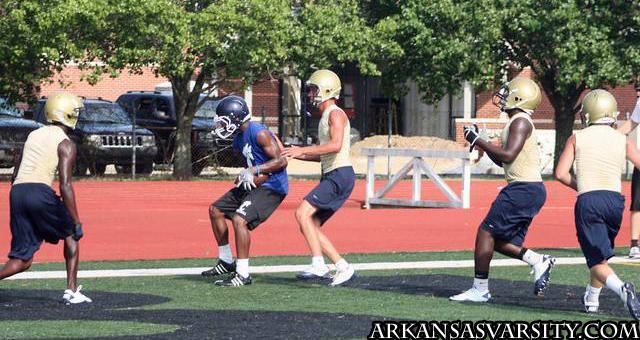 With the 2011 summer 7-on-7 season approaching, ArkansasVarsity.com has been putting out several content items regarding the upcoming camps and tournaments.
Today we take that one step further by doing something we have never done since ArkansasVarsity.com has been in existence.
After some thought on ways to take our coverage to a new level, we decided to do a feature in which we have never ran before on ArkansasVarsity.com.
That feature: The ArkansasVarsity.com 7-on-7 Top 20 Team Ranking.
This ranking will feature teams from various classifications, and is subject to change as the tournaments begin play and teams show that they are worthy of moving up, staying where they are, or even showing that they should move down.
ArkansasVarsity.com will update the rankings each week throughout the 2011 7-on-7 season.
2011 Preseason ArkansasVarsity.com 7-on-7 Top 20
1:Pulaski Academy
2:Conway
3:Bentonville
4:Fayetteville
5:West Memphis
6:Shiloh Christian
7:Lake Hamilton
8:Har-Ber
9:Nashville
10:Jonesboro
11:Russellville
12:Searcy
13:Greene County Tech
14:Greenbrier
15:Central Arkansas Christian
16:El Dorado
17:Rogers-Heritage
18:Watson Chapel
19:Arkansas Baptist
20: Pine Bluff
For a complete list of the Arkansas 7-on-7 camps and tournaments,
Click Here